Bio page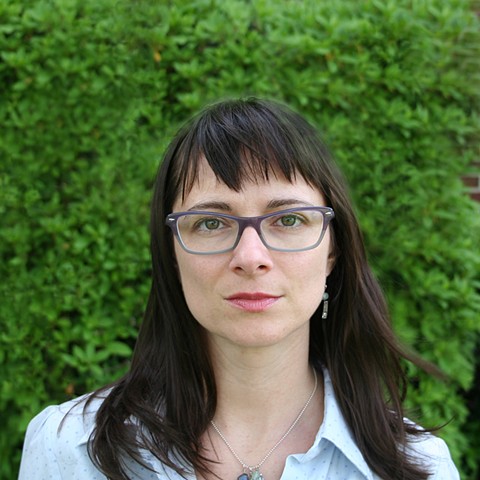 Dawn Holder is a sculptor and installation artist who investigates various elements of landscape and their socio-cultural significance through ceramics, photography, and mixed media sculpture. Her work combines diverse influences, such as Minimalism, Eco-Feminism, the Necropastoral, and aerial photography, to create densely detailed work that is both visually striking and physically vulnerable.
Holder currently serves as the Graduate Director of MFA in Visual Art and Associate Professor of Studio Art in Ceramics at IUPUI's Herron Schoo of Art and Design. Previously, she taught ceramics, sculpture, and art history as an associate professor at the University of the Ozarks. She is the recipient of numerous awards and grants, including the Arkansas Arts Council 2015 Individual Artist Fellowship Grant for Sculpture and Installation, the Bagwell Outstanding Faculty Award in 2016, the Grand Prize at the 59th Delta Exhibition at the Arkansas Arts Center in 2017, and the Grand Prize at the 4x4 2018 Midwest Invitational Exhibition at the Springfield Art Museum. In 2019, she was awarded grants from the Lighton International Artist Exchange Program and the Arkansas Arts Council Sally A. Williams Fund for artist residencies in Rome, Italy and Skaelskor, Denmark.
She has shown her work in galleries and museums throughout the country, including the National Museum for Women in the Arts (Washington, DC); Disjecta Contemporary Art Center (Portland, OR); the Zuckerman Museum of Art (Kennesaw, GA); the Zanesville Museum of Art (Zanesville, OH); and the Historic Arkansas Museum (Little Rock, AR). Holder also serves as the Coordinator of Projects Space, a performative and installation-based exhibition of experimental ceramics at the annual National Council on Education for the Ceramics Arts (NCECA) conference. She earned an MFA in Ceramics from the Rhode Island School of Design and a BFA in Ceramics from the University of Georgia.